Position: Sales and Marketing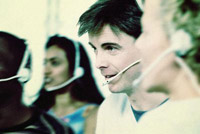 Letrix USA, Inc. is a newly established, web based distributor providing corporate customers with high-end awards, signs (interior and exterior) and badges. Letrix USA, Inc. is seeking aggressive, creative sales and marketing professionals with technical ability to join our small team. This is a commission only position (part time or full time) with prospects of helping us grow the sales organization.
RESPONSIBILITIES:
- Sell awards and signs
- Assist in planning and execution of the marketing plan
REQUIREMENTS:
- Ability to identify and to close sales prospects
- Computer literate
- Ability to travel in local area (IL and IN)
Qualified applicants interested in applying for this opportunity, please email your resume to letrixusa@letrixusa.com.