Terms of Service LetrixUSA.com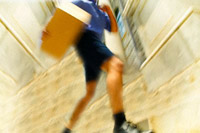 LetrixUSA.com will accept orders from this web site on the understanding that the submission of said order is made on the basis of familiarity with, and acceptance of, these Terms of Service on the part of the customer.

Pricing and Product Information
While Letrix USA, Inc makes every effort to ensure that price and product description details offered on this Web site are accurate, errors and omissions may occur. To the fullest extent permitted in law, Letrix USA, Inc provides this web site and its contents on an 'as is' basis and does not represent or warrant that the information made available via this web site is accurate, complete or current. In particular, price and product availability information is subject to change without notice.
The Contract
The submission of an order via this web site constitutes an offer to purchase on the part of the submitter ('customer'). No contract shall subsist between the customer and Letrix USA, Inc until Letrix USA, Inc confirms an order via email to the customer. Prices provided in a written quotation from Letrix USA, Inc as a result of an inquiry to this Web site shall be valid for 30 days from the dispatch date of the written quotation.
Payment
Payment for goods and services provided by Letrix USA, Inc shall be made in advance of dispatch of the finished products. Payment may be made by credit card – Visa, MasterCard, Discover or American Express – via telephone to our sales department or online via our secure online submission. No goods will be shipped unless payment has been received in full, or pre approved credit has been established.
Shipping & Delivery
Standard delivery of products will be handled by UPS. While most such deliveries are 3 to 5 business days within the United States, Letrix USA, Inc makes no guarantee regarding arrival times via standard delivery. The customer shall be responsible for inspecting their goods on delivery and must inform Letrix USA, Inc of any defect or shortage in the order within seven days of receipt.
Returns Policy
Letrix USA, Inc will refund or exchange non-engraved products bought via this Web site if they are returned - in a resalable condition - within 28 days of purchase. Cases involving products that have been customized with an engraving will be dealt with on an individual basis. The purchaser must bear the carriage costs of returning unwanted products. For cases in which items have arrived in a damaged or imperfect condition, return carriage costs will be reimbursed. Please use the original packaging to return your purchase. Returns should be sent to:
Letrix USA
1733 W. Lawrence
Chicago, IL