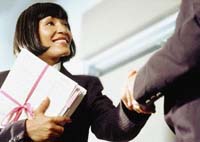 Crete Bull Pen – Tom Turey (Awards)
Letrix USA staff has been our supplier of plaques for the last two years. They have helped us design a special plaque that includes a picture of the current senior players. They also do individual plaques for our graduating seniors. If you want quality at a fair price, I recommend you give Letrix USA a chance to earn your business.
Waubonsee Community College - Judy McCoy (Signs)
Thank you for completing the signage project for our Plano Campus. The fabrication and installation went very smoothly and the signage looks very professional. Thanks again for a job well done.
Country Club Hills - Brian Sullivan (Awards)
We are writing to acknowledge the fine quality and service we received from Letrix USA over the past three years. They are truly a one-stop shop for awards for our District. From awards to pins, paper weights the selection is superior. We would recommend you use their services if you are looking to maximize your promotional budget dollars.
SBC - Scott Bundschuh (Signs)
The team at Letrix USA saved us time and money on our California signage projects. Most of the work was done during business hours at our computer center, without disruption. Letrix USA provided the project management, design, fabrication and installation. We have used the Letrix USA staff at other SBC locations in Chicago, Michigan and Ohio.
Honeywell - Tom Krug Honeywell (Signs)
Our Chicago location is always changing. Signage is important to our staff and visitors. Letrix USA delivers on time. Most of the signs we install ourselves, which requires detailed installation drawings. Letrix USA has proven to be a good source for our wayfinding concerns.
Lombard Company - (Signs)
Just started working with Letrix USA recently. We won a very high profile project and invited Letrix to bid on the signage package. They came in looked at the design documents, presented a detailed plan with submittals. With their help we strengthened our position with the customer. We are hopeful for more good things out of Letrix USA.
Lemont High School – Bruce Nelson (Signs)
John and his team have been associated with LHS for over 10 years. They are very responsive to our needs. Recently we installed a channel letter logo and copy provided by Letrix USA. The installation drawings were perfect, our crew put it up and the board of education could not believe how this enhanced the look of our High School.
Independent Construction Services - Norman Eallonardo (Signs)
We had a difficult customer to work with. The Library was the cornerstone of the community. Letrix USA was brought in to design a signage system. Included was cast metal letters, message centers, directional signage, and exterior building signs. Several meetings ensued but the result was remarkable. This sticky project turned out to be a success. As a construction manager it is hard to find good sign people. Letrix USA is one of those good sign companies.
Larson and Larson Builders – Gary Larson (Signs)
Worked with John and his team on a College project in Western Suburbs of Chicago. His bid was the lowest and most responsive. Never having worked with Letrix in the past, I was skeptical about awarding them the project since it was in my back yard. I should have not worried so much. Letrix USA gave us more then the project requested in quality and timing.
Lincolnway SD 210 – Larri Lyn Rauch (Awards)
I just received the plate order – the Letrix USA staff is amazing!! Thank you so much, your service is incredible
Silliker Labs - Dave Evanson (Exterior and Interior Signs)
Your welcome for the business. All signage looks good and feedback indicated your team was good to work with. Your signs make the lab look very professional. We will keep you in mind when we need more signs.
Village of Lisle - Bill Glowienke (Signs)
Thank you John for a job well done. I will be in touch. I do need additional signage from time to time and its nice to have a resource for good quality professional looking signs.